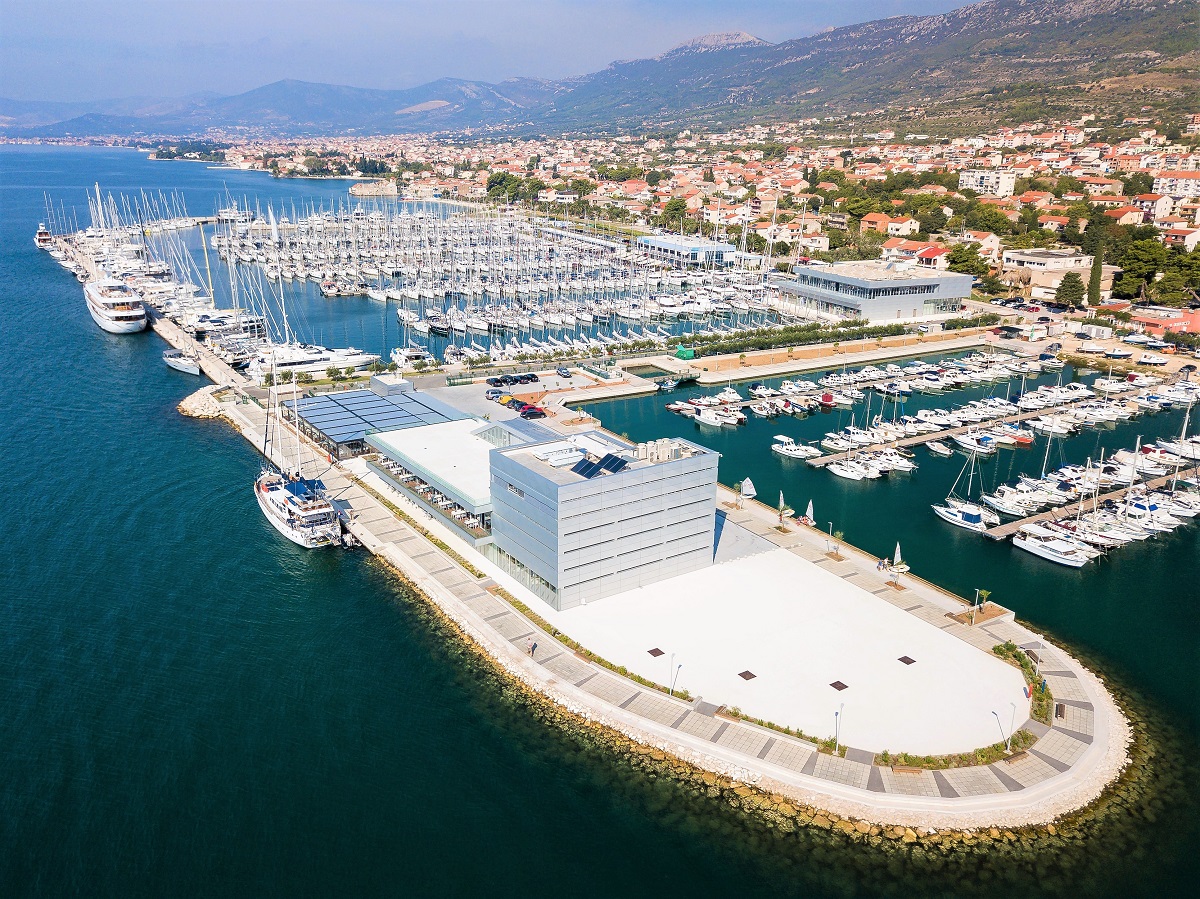 The Marina Kaštela Sailing Center
The Marina Kaštela Sailing Centre is a newly-built facility on the south-eastern dyke of the Marina, designed by the renowned architecture firm RieglerRiewe. The Centre comprises three floors, with changing rooms, sanitary facilities and rooms for referees, as well as a hangar of 200 m2 with an 815 cm-high door, for the purpose of boat measurement before competitions.
A plateau of 4700 m2 surrounds the Centre, with a ramp on its northern side allowing for 70 sailboats to enter at the same time.
There is a berthing area on the coast south of the Centre. The 900-metre promenade that encircles the Centre is a unique visual feature, giving the whole area a special appeal.
The regatta field, located next to the Sailing Centre, is the venue of numerous World and European competitions, and it also hosts preparations of world-famous sailors who take advantage of the ideal conditions on the sea during winter.
The Sailing Centre also includes the restaurant Spinnaker with a lounge bar, an outdoor terrace (pergola) and a VIP terrace and inside the marina there is also an indoor 25-meter swimming pool!